During the installation wizard you can configure ddclient as a service: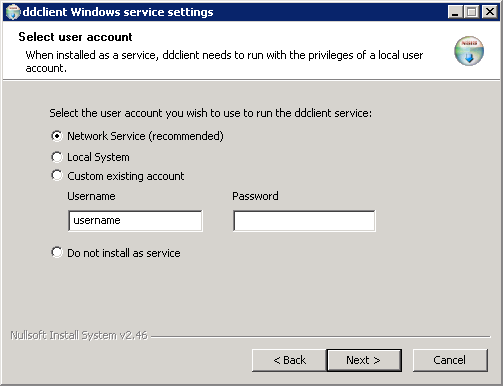 We recommend that you keep the Network Service option selected which assigns the minimum privileges to the application. It is also possible not to install the service (Do not install as service) and run the command line application:
ddclient.exe -file ddclient.conf
It is important to specify the configuration file location because by default it searches for a path typical of Unix environments.
The parameters used by the service are those configured during the installation phase and are stored in the ddclient.conf configuration file in the installation folder. With this file it is possible, for example, to change the notification interval of the dns which is set at 5 minutes by default.